We spend the majority of our daily life at work – use the new year as a clean slate and take the opportunity to improve workplace productivity!
New resolutions can help you cut clutter, save time, align teams, create common goals, and bring a social element to the workplace. Change doesn't need to be drastic to be effective. Minor changes to routines, small adjustments to working habits, and a shift in perspective can help refocus employees. Efforts inspired by a healthy work-life balance can also help people create habits that improve mood and reduce work-related stress.
Here are a few simple changes that will lead to a more productive office in 2018.
1. Prioritize Activity-Based Working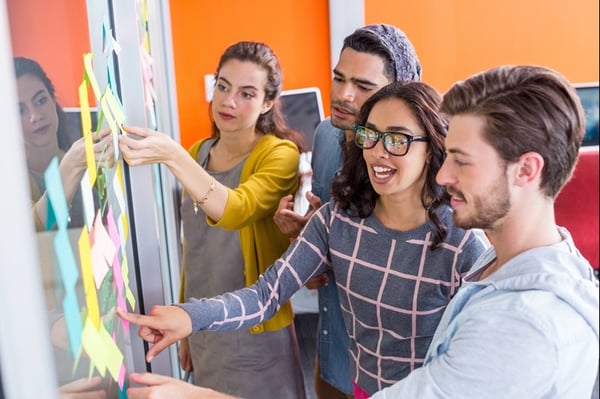 Modern office design is moving towards activity-based workspaces, where individual preferences and wellness are highly valued. In these workspaces, employees forego traditional, dedicated seats in favor of moving between different areas suited to completing specific tasks.
At some point, each employee must put their head down and complete work, but the wrong environment can stifle this process. Creating a flexible workplace provides employees with what they need – whether that's a place to chat with coworkers or a quiet spot to focus.
2. Collaborate More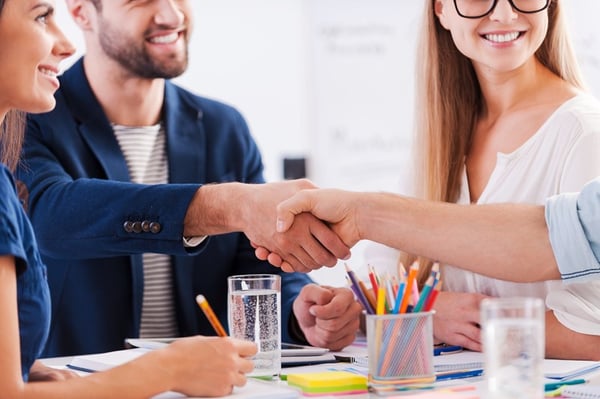 When it comes to inspiring creativity, the more minds that come together, the better. If your office doesn't encourage collaboration, it's time to make steps toward a better workspace. The focus should be on designing a space that supports the everyday work behaviors of individual employees.
Creating small areas with sound-dampening screens for private phone calls, or a break-room equipped with mobile white-boards, power outlets, and plentiful seating will encourage impromptu team meetings. The addition of activity-based workspaces supports collaborative behaviors, with layouts that encourage chance encounters between employees.
3. Lighten and Brighten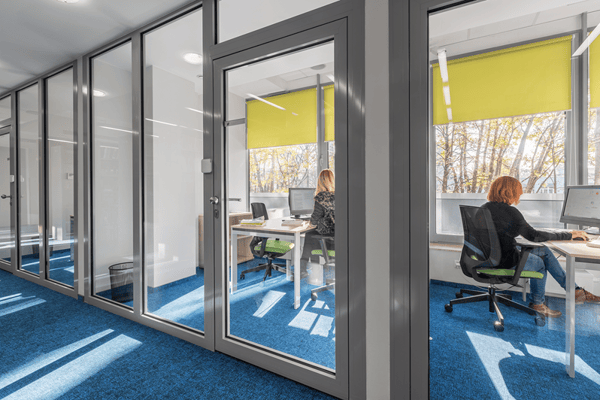 If your office is stark and completely artificial, your employees could likely use a little more natural light. Studies show that natural light not only improves employee health, but it also encourages productivity.
If you can't move to a new, lighter space this year, then take a good look at how you're currently utilizing your workspace. Do you have high cubicle walls that are obstructing the windows? Are the windows blocked by filing cabinets or boxes? It may be time to rethink the light – and let it in by rearranging the layout!
4. Get Organized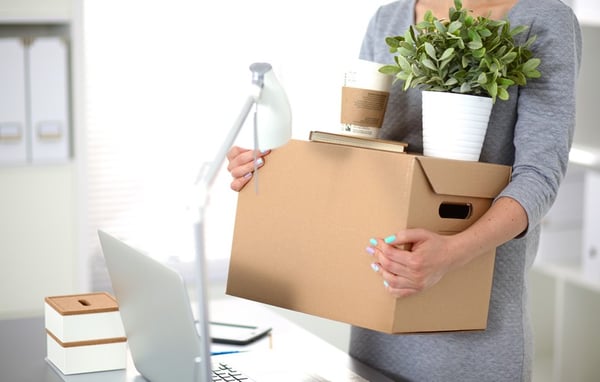 As you look around, how many items are essential to
your business' productivity? If you're seeing boxes stacked in corners, file cabinets everywhere you look, and miscellaneous desk supplies filling every nook and cranny, it's time to find a solution.
Instead of [storing your excess stuff] into your valuable [office] space, consider using a third-party storage facility. An off-site partner can help return wasted square footage,
Instead of storing excess material into your valuable office space, consider using a third-party storage facility. An off-site partner can help return wasted square footage, which allows room for growth in your current workspace. Real estate costs are typically the second highest expense to a business, behind employee payroll and benefits. which allows room for growth in your current workspace. [Real estate costs are typically the second highest expense to a business. Typically the highest expense is employee payroll and benefits].
5. Encourage a Paperless Office

If you're finding your files are excessive, it might be an IT issue – going paperless will help declutter storage cabinets and closets. Consider transferring physical, archived records to digital media to clear up valuable office space.
Encourage employees to avoid printing documents unless necessary. Instead, they should download and save files to a shared drive or cloud-based program to reduce waste. A paperless office is not only visually appealing, but it encourages employees to adopt and maintain an eco-friendly attitude.
6. Add Color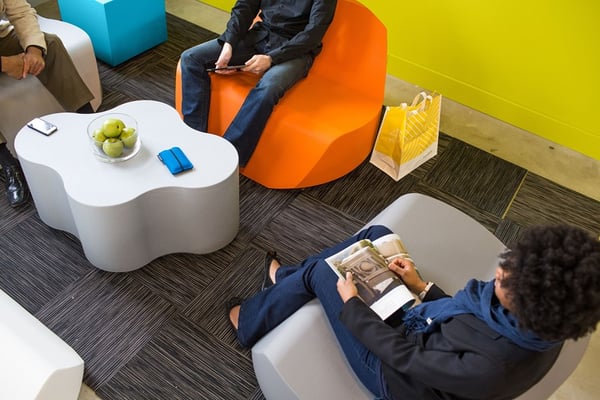 If your office lacks personality, make 2018 the year you invite color in. An experienced designer can help you add pops of color – like bright chairs, textiles, and accent walls. As an employer, the colors you choose for your office can help you encourage certain feelings in your employees. Some colors are calming, while others invoke a sense of energy and excitement.
For example, you might use light blue in a break room to encourage a sense of relaxation, while adding red to a conference room or collaborative space will boost energy.
7. Prioritize Employees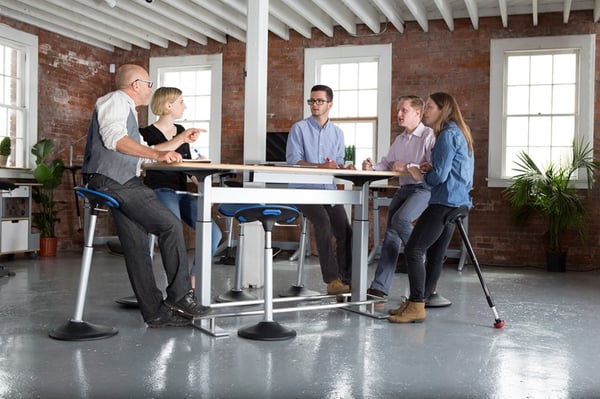 Changes in the workplace hold tremendous value. However, if employees are not prioritized, changes will not provide the highest amount of financial return. 84% of employees experience issues with physical, psychological, or behavioral symptoms of poor health (with work as a contributing factor), so it's necessary to provide support.
Providing employees with wellness incentives, ergonomic solutions, and access to healthcare places value on individual well-being – a characteristic that won't go unnoticed!
2018 is the perfect opportunity for a fresh start. Now is the time to plan a workspace that takes note of the current design trends and workstyle preferences where workers feel valued and inspired to work to their highest potential. Contact us for expert advice and assistance in reaching your New Years goals.
For more information, check out our article on Workplace Productivity.