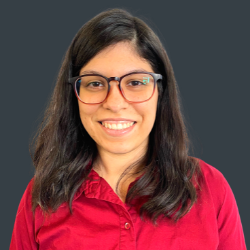 At Apex, we believe that our greatest strength is the people that make up our team. We thrive by bringing in people from a variety of backgrounds that exhibit our Apex Traits. Recently, we onboarded Kalli Ramos, as a Project Coordinator. She recently joined Apex and proves to be a valuable asset to our team.
What keeps you passionate outside of work?
Outside of work I am passionate about studying and learning. Currently, I am focused on learning how to program.
What is your favorite aspect of your role at Apex?
My favorite aspect of my role is that the work is engaging but not too challenging. Also, there is autonomy and I have the flexibility to work from home or the office.
What's the best piece of advice you've been given?
Don't let setbacks keep you from finishing what you started.
What would you tell prospective Apex candidates?
Be Confident.
What's your favorite restaurant in Seattle?
Jasmine Thai in Pike Place Market
If you could do anything and know you would not fail, what would it be?
Go for my PhD. It will be a six to seven year course.
Tell us something about you that we otherwise wouldn't know?
I have three tattoos. I lived in Las Vegas and every Friday the 13th tattoo shops promoted a small tattoo for $20.00. My first one was a Star Trek Insignia logo.
If you could choose anyone, who would you pick as your mentor?
Adam Savage, from Myth Busters. I went into mechanical engineering because of that show.
What makes Apex a great place to work?
Everyone is very friendly and always willing to help.
Which part of our company DNA speaks the most to you and why?
As I mentioned before I love to learn. Therefore, Curious & Continuous Learner speaks to me the most.