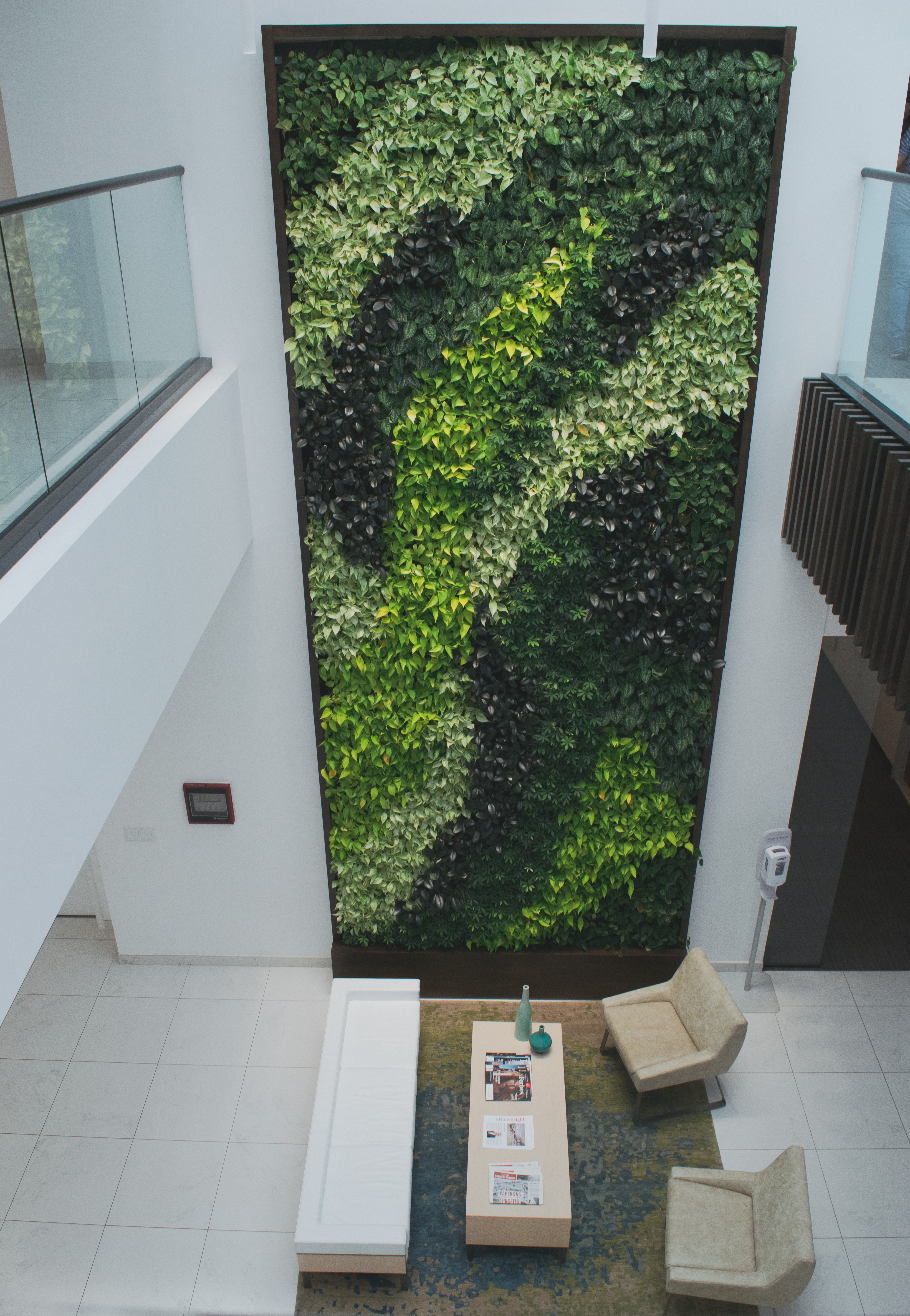 The first thing you notice when you walk into the headquarters of AIS is the two-story tall plant wall. Their integration of nature isn't surprising. AIS (Affordable Interior Systems) is an office furniture manufacturer that prides themselves in being industry leaders in sustainability. AIS' manufacturing facility sources half of its power from the over 12,000 solar panels on the roof, and every single scrap of material is used and reused in all their products.
In July 2019, our team was invited to see all of this first hand.

It is difficult to quantify the physical magnitude of a facility this size. The building is a massive 600,000 square feet (that's more than 10 football fields) and the outside perimeter stretches over a mile in length. The factory team works in one of two 8-hour shifts, with a third shift reserved for cleaning and maintenance.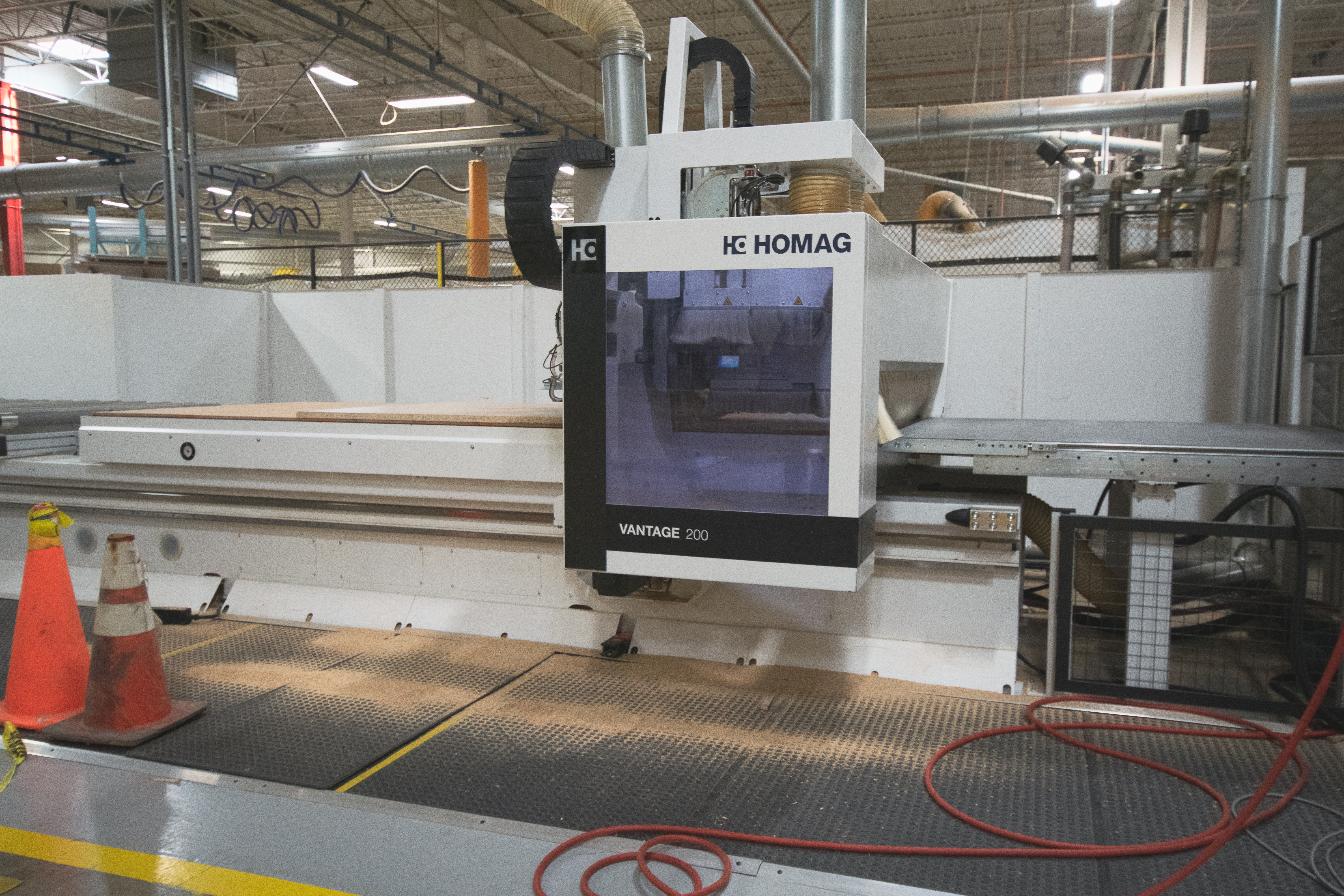 This machine is fed information from a computer that tells it precisely where to cut along pieces of particle board. Every scrap of material cut away is saved and repurposed in other products.
It was apparent during the tour that the AIS team puts an extraordinary amount of care and detail into their work. Building quality, commercial-grade furniture is no easy task, especially when paired with working in the Boston elements. The team goes to incredible lengths to ensure safety and efficiency standards are upheld at every stage of the process.

The flags in the background of the above image represent the 30+ nationalities that work together every day in this small community outside of Boston.
The result, of course, is extraordinary office furniture.

The cube-shaped mobile ottomans pictured above are named Volker Cubes after the employee who created the product out of scrap materials for his kids. When he showed his coworkers, they loved it so much they made it a standard product! This is just one product that is manufactured using scrap materials cut away from other products in the factory. At least 40% of all products manufactured at AIS contain recycled materials.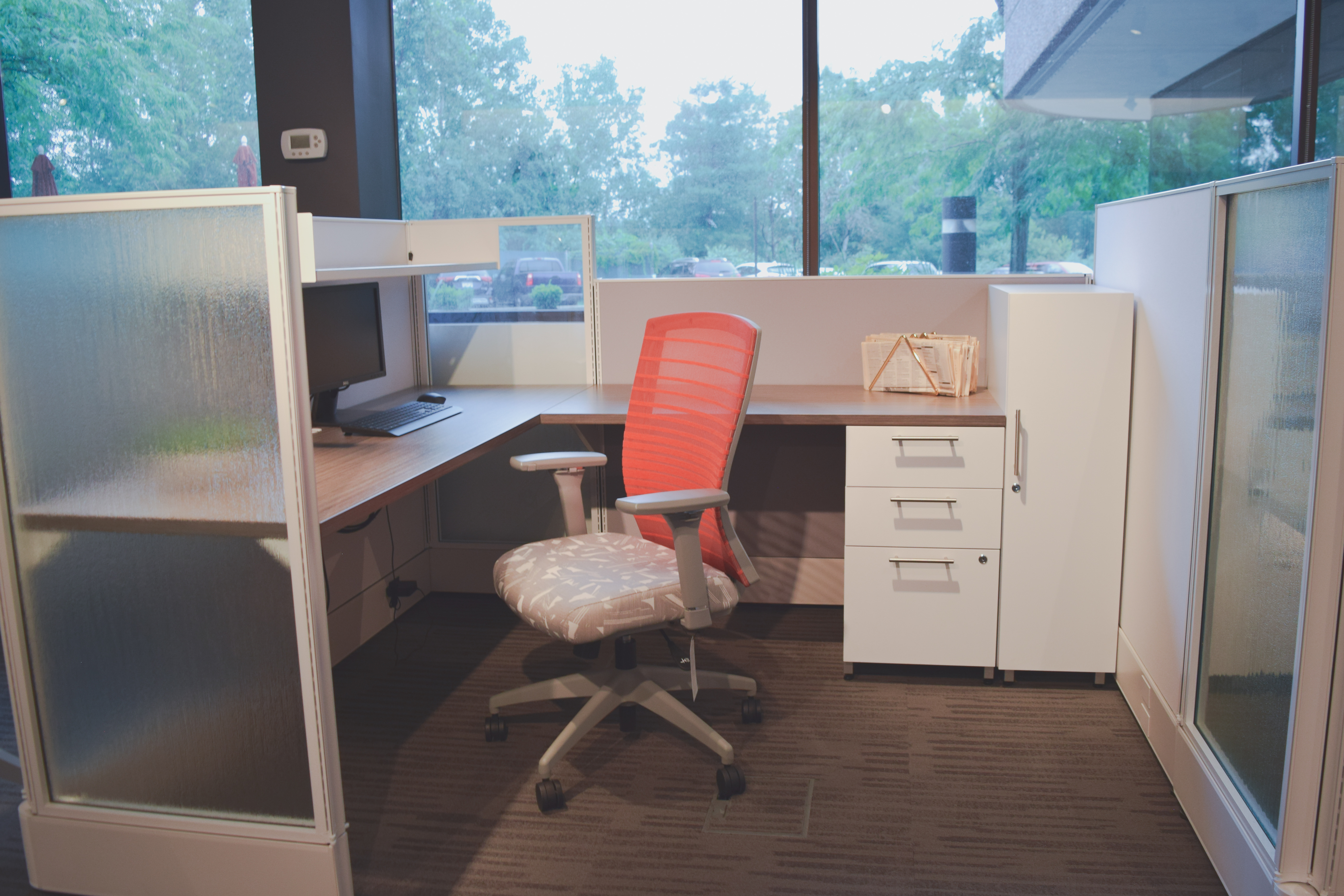 The built-to-order nature of the commercial office furniture industry makes it a truly unique process that can be tailored to the needs of the individual user.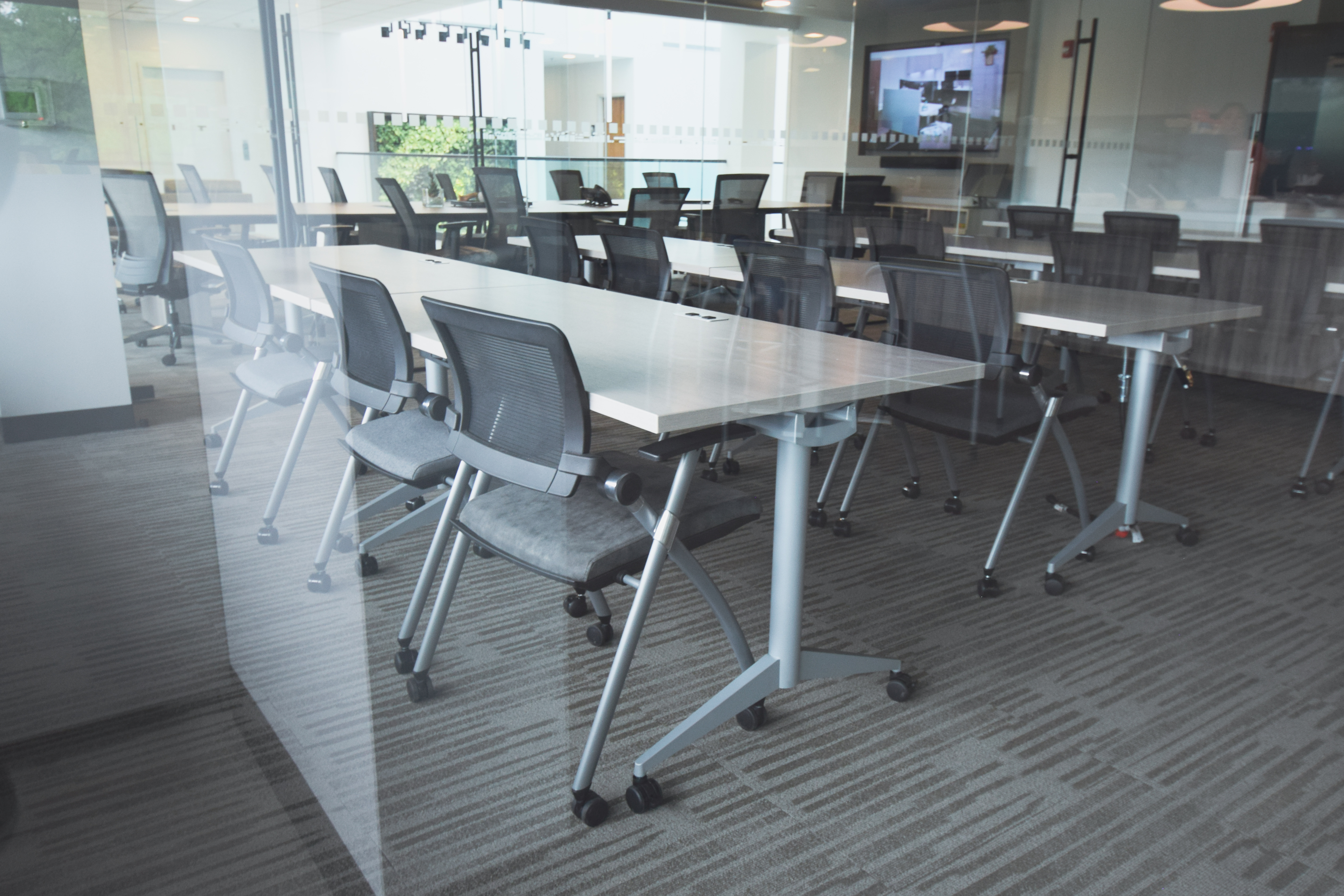 Day-to-Day Tables, Flip top nesting tables with nesting chairs
AIS is considered a "fast follower" in the commercial furniture industry, meaning they make products comparable in style and quality to big name manufacturers, but produced and sold at a significantly lower cost than the more widely recognized brand name office furniture companies. This scrappy business model, paired with a strong commitment to sustainability and affordability, make AIS a standout leader in the mid-market grade commercial furniture industry.
If you liked a product you saw or you're interested in learning more, contact us today.