In honor of the season, Apex dedicates this time to giving thanks to their employees, their clients, and the community. Apex Facility Resources will be closed for business on Thanksgiving day and the following Friday to recognize and support the hard work employees have done over the year. With the challenges faced over the past year, we want to celebrate the work our team does and provide paid time off so that all can safely connect with their family and friends. As a corporate moving resource, we execute a significant number of our moves toward the end of the week allowing for our customers to complete moves without interfering with their workday.
We understand the flexibility that the long weekend brings. That is why we are also here for our customers who see that long weekend as an opportunity to get necessary projects completed while their employees are out. The team members working during the Thanksgiving holiday are financially compensated for doing so. They will receive holiday pay in addition to the hours that they work. It is a mutually beneficial opportunity for all of those involved.
It is nice to have a few days off, but you can extend the season of gratitude! Here are some meaningful activities you can engage in throughout the season that involve your employees and the community.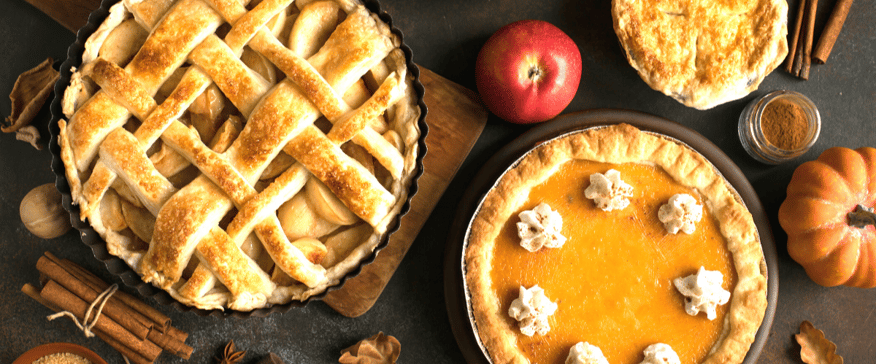 Four ways your company can give thanks:
1. Host a Foo
d Drive
Local communities are always open to donations that can help families as they navigate this cold season. Work with your local food banks to see if they are looking for specific items. Many have items that they are in need of.
2. Contribute to their Holiday Dinner
Provide a sweet treat for your team to pick up in the week leading up to Thanksgiving. Not only does this relieve some of the stress as they pull together a large meal, but it is also a simple gesture of support for your team.
3. Office Volunteering
If your team is able to gather safely, set up a day for them to come together and give back. An outdoor activity like a park clean-up or food banks with clear safety protocols for volunteers are great options. The opportunity to come together helps build camaraderie while also giving back.
4. Celebrate Other Teams
Does your team work closely with other departments in the company? Set up a breakfast or lunch to show your appreciation for their collaboration throughout the year. We often focus on our closest co-workers and overlook other teams that are key to successful developments. Plan with other team leaders and schedule a gathering today!