Even though we are still physically distancing, it is important to keep up company culture and morale. Hosting a virtual Halloween party for your team is a great way to get together while apart. Here are some of our ideas for a successful 2020 Virtual Halloween Office Party:
Make your virtual background festive
Use construction paper or dollar store bin decorations to spookify the area that appears in the frame of your webcam

Zoom background ideas
Masks/Costume contest

Group theme or a free for all; just masks or full costumes; the possibilities are endless



Masks are an easy accessory for a virtual Halloween party

Games!

Halloween movie or folklore trivia
Pumpkin carving or painting contest


Watch a movie together!

Platforms like Netflix Party, Hulu Watch Party, or Metastream allow groups to watch to content together while still being able to communicate. (Think synchronized videos combined with group chats!)
*Disclaimer: all work policies are different, make sure your film is appropriate and follows your company guidelines BEFORE the event!
Safe for work spooky movies:
Nightmare Before Christmas
Hocus Pocus
Beetlejuice
Casper
Ghostbusters
Clue
Craft beverage/signature spooky cocktail

Whether you will be drinking cocktails or mocktails, you can create a custom fun beverage for your team to drink together. Send out the recipe ahead of time, so everyone can be sure to have the right ingredients

See these recipes for over 40 spooky-themed drinks from Good Housekeeping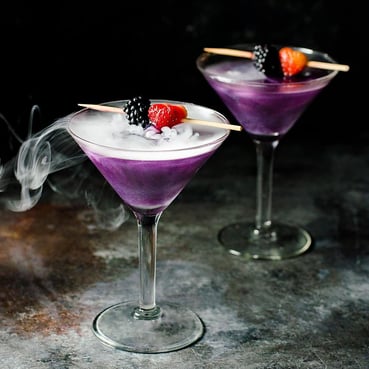 If you have a party/event budget to use, you can organize small goody bags to be shipped/delivered to attendees ahead of time.

Candy bars or ingredients to make the featured drink



What is your office doing to celebrate Halloween this year? Let us know in the comments!