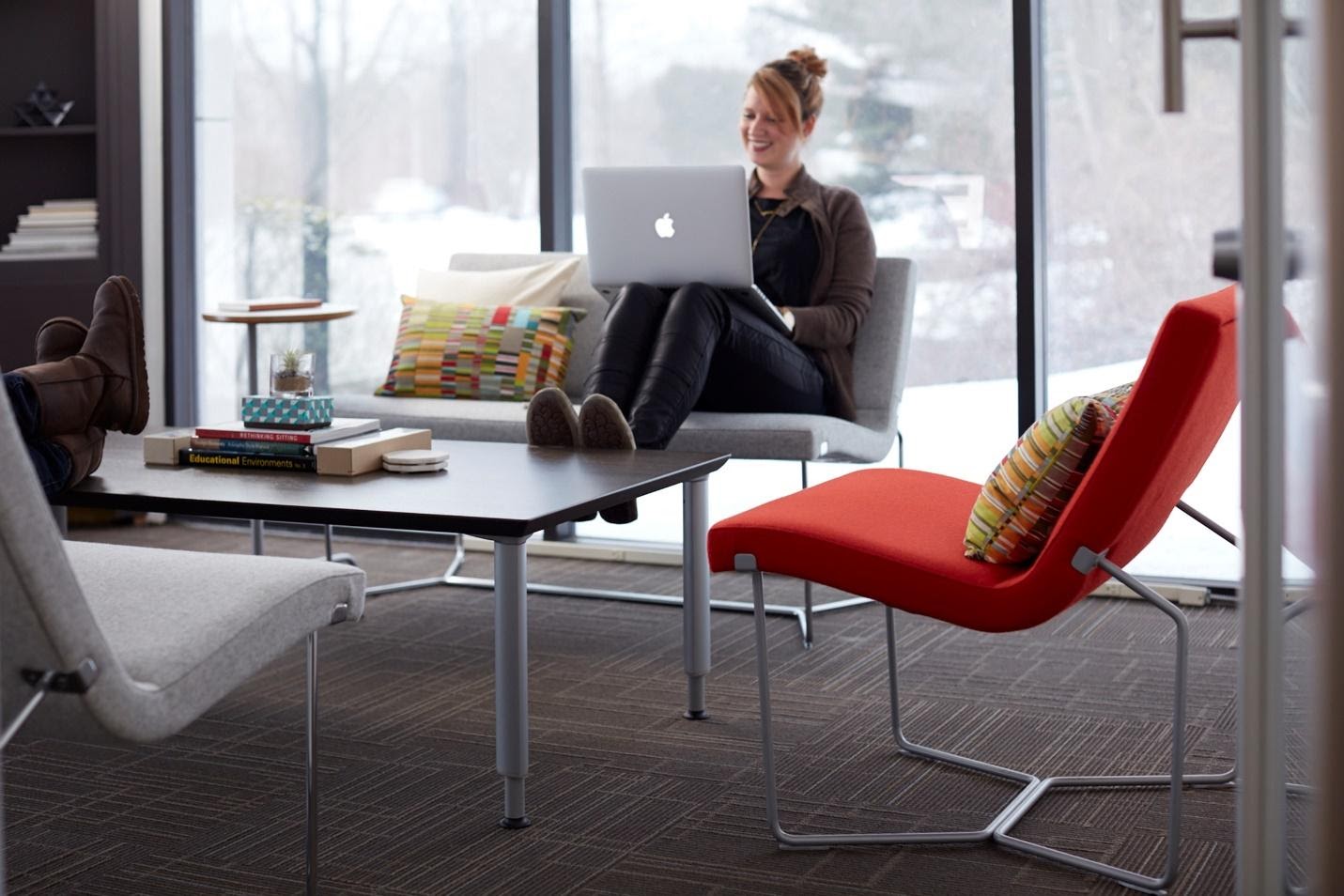 In today's evolving workforce, there is a growing need for workspaces that can evolve as well. Apex Facility Resources has over 15 years of experience in creating adaptable workspaces to fit these ever-changing needs. The following are our four top tips for making your workspace work for you.
#1: Your Furniture Is Not as Limited as You Think!
Too often have we found that single-purpose, stationary furniture takes up space that could be better utilized. In today's new era of flexible workspaces, we design each space to have multiple uses. This includes furnishing solutions to optimize both utilization of furniture and the space it is in.
#2: You Sit for 8 Hours, Make Better Use of Your Time
Sitting at a desk all day has a damaging impact on your overall health. The Washington Post met with four experts and gathered the various risks of sitting at a desk for too long to create an infographic highlighting those risks. One of the risks is an over-productive pancreas. This creates too much insulin, which destroys your posture, and causes something that The Washington Post calls "mushy" muscles (which is pretty much what it sounds like).

The article also explained that in an 8.5-year study, the participants who watched the most TV (7+ hours per day) "had a 61% greater risk of dying than those who watched less than one hour per day." If sitting for over seven hours a day is so detrimental to our health, why are we putting ourselves through the same torture at work?

One solution to combat the hazards of sitting is a Sit-to-Stand desk. These desks give you the option to adjust your desk height to match whether you are sitting or standing. By switching regularly throughout the day, you minimize the risks of perpetual sitting.

But why stop there? If you get tired of standing and still don't want to ruin your spine, try a perching solution. Upright seating is a modern, healthy alternative to traditional chairs. For starters, they do not restrict blood flow to your feet (as normal seating solutions would) and just "sitting" on an upright seat promotes better posture. It's just simple ergonomics!
#3: Keep the Clutter Out of Your Life and Organize Your Wires
Wireless is in… Wires are out!
A common problem resulting in the open plan and sit to stand tables is cable clutter. Your desk space fails to feel organized, and, in turn, creates a more stressful environment. While wireless charging hasn't taken over our workstations (…yet), there are several options to keep your wires hidden and your workspace looking as clean as ever.

Cable Management
One of the biggest parts of tucking those wires away is grouping them to all point to one place. There are two primary solutions that meet this need. One solution sets the wires on a track that has flexible vertical movement (such as with Sit-to-Stand desks). The other solution threads the wires through a flexible 'sock' that has a 360-degree radius.

Power Beams & Benching Solutions
Power beams deliver power & data to workstations allowing for flexibility to support changing workspaces. The beams sit below the seated-desk level and reach can have cables reach up to 50" high. The best part is that there aren't any cables that get tangled up with your feet.
#4: Branding, Branding, Branding

Add purpose to your workspaces. Providing your employees with drive and vision can be a challenge. Give yourself an advantage by equipping your workspace with collateral that enables your employees to achieve their goals. Include some wall graphics about the initiatives your company supports. For example, here at Apex, we are dedicated to the acronym C.R.E.A.T.E. In our workspace, we have an infographic that reminds our employees about the core principles that this company was founded on and what we aim to achieve. The middle of the infographic shows what purpose we serve to the community: "We improve the lives of others by delivering innovative workspace solutions built for the changes ahead."
Our workspace is much more than a desk and a screen. We spend most of our day in the office and need a space that does its job to create a good work environment for us, too. Have your workspace work for you!