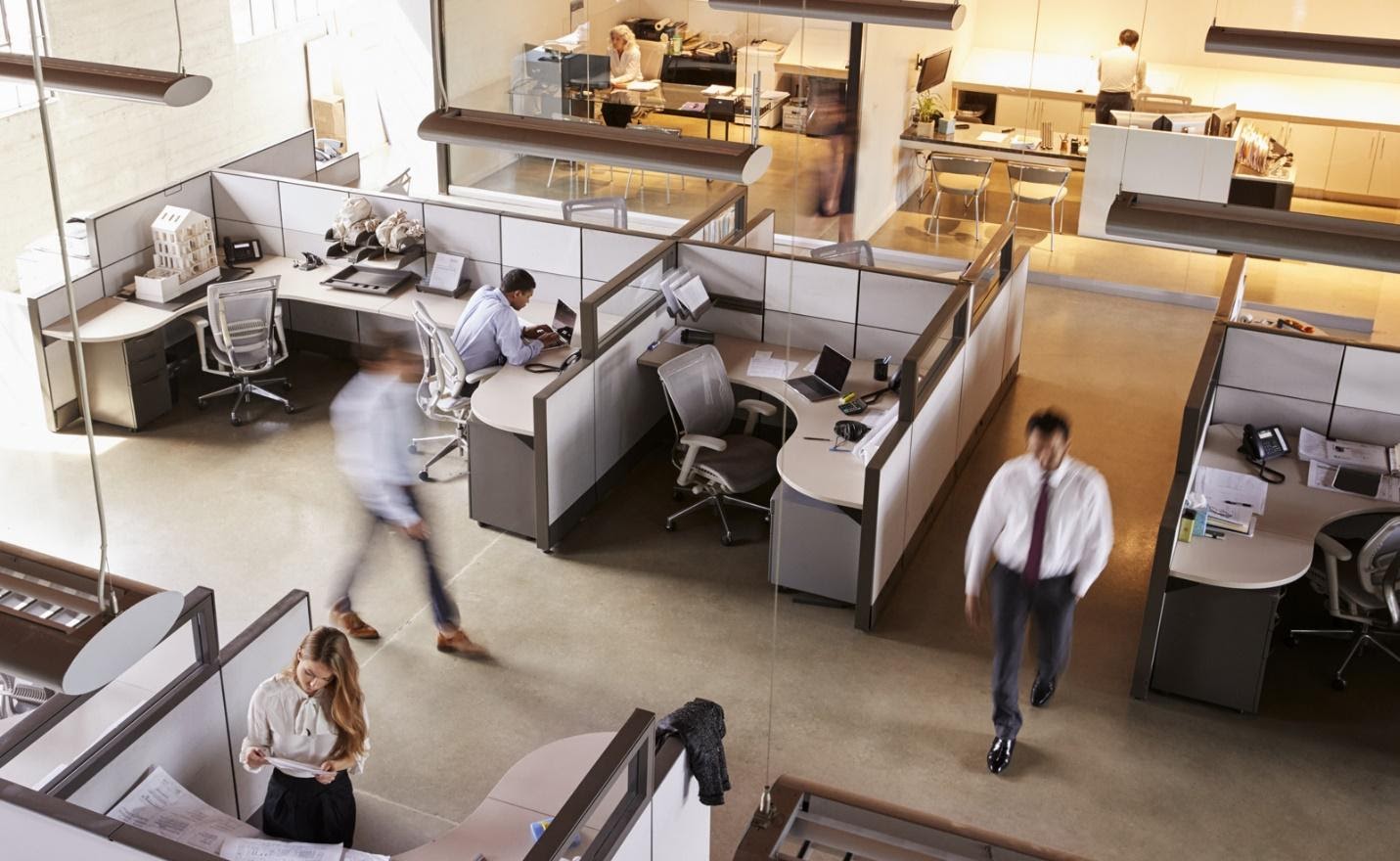 Over the years, office landscapes have changed dramatically, reflecting changes in tools, tech, and an evolution in thought on how to work intelligently. In a recent office clean-out, we uncovered a typewriter and triplicate paper in a back cabinet. Great to hang on to… just in case computers, scanners, smartphones, email, fax, and video conferencing simultaneously disappear. It brought to mind the complicated filing systems, phone operators, and recordkeeping of past business generations. We've streamlined so many of our standard office processes – with the exception of workplace management.
Sure, hand-counting supplies and managing inventory is possible. It's also time-intensive. Managing these processes with a software solution means saved energy and time, streamlined tasks, and data to learn from and make informed storage, movement, and purchasing decisions – along with identifying patterns to more efficiently utilize space and money.
In 2017, we deployed Apex Facility Soft as a solution to increase the use of data to make smart space, design, and mobility decisions.
Seeing our clients' need to bring workspace management into the age of smart data, Apex offers a suite of tools to work seamlessly together. Apex Facility Soft replaces the need to maintain hundreds of files, update hard-to-translate spreadsheets, or manually adjust floor plans. Administrators can allocate and manage company workspaces, streamlining the process of managing employee moves while accurately tracking seating locations, rooms, and furnishings.
We saw an incredible opportunity to provide efficiency in handling the minutiae of workspace management: dealing with a malfunctioning computer, ordering a new chair, hanging a new whiteboard – which can all be handled with on-demand service ticketing. Staff submits a ticket and your Apex team is on it.
Most importantly, a solution like Apex Facility Soft provides data and analytics in a single platform. Identify the patterns of movement within one or multiple offices, estimate the lifecycle and replacement schedule for workstations, and manage employee seating; all reports are updated in real-time, setting you up to make smart decisions for your workspace management.
We're obsessed with efficiency, which means we love finding ways to save you time and money. At Apex, we're masters of outfitting a new space, but we also want to help you make the most of it day-to-day. In addition to software solutions, we offer custom warehousing, delivery, and distribution services, and refresh services, along with space enhancements and replacements for lighting, floor coverings, paint, or demountable walls. Reach out and let us know how you're managing your workspace systems.
For more information, check out our article on Workplace Productivity.