Over the past week, our team traveled to the beautiful city of Chicago to experience NeoCon 2017. Held within the Merchandise Mart, NeoCon boasted three floors of commercial design trends.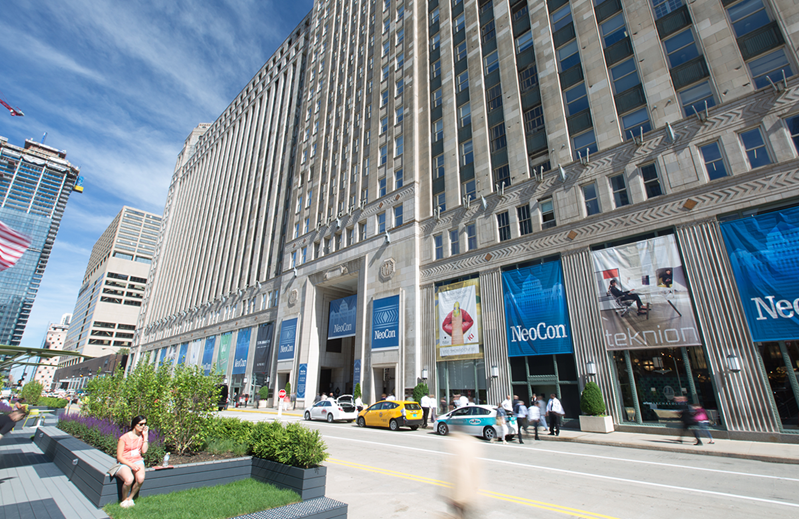 Last year, we discovered that corporations yearned for environments that felt more intimate and homelike. Versatility, privacy and domesticity were the trending topics that eloquently summarized the three-day convention. There seemed to be a push away from traditional laminate furniture, which indicated a desire for a more authentic, inviting interior.
As these trends have evolved over the past year, we've seen additional trends that were evident throughout NeoCon 2017. Modularity, acoustics and warmth were at the forefront of every display. Follow along as we break down 2017's design trends.
Modularity
As we explored different showrooms, it became evident that mobile designs are the way of the future. The core benefits of modular designs center around the ability to "future proof" your office from advancements in technologies, cultures and work styles. This can lead to cost savings, space flexibility and a better workspace strategy.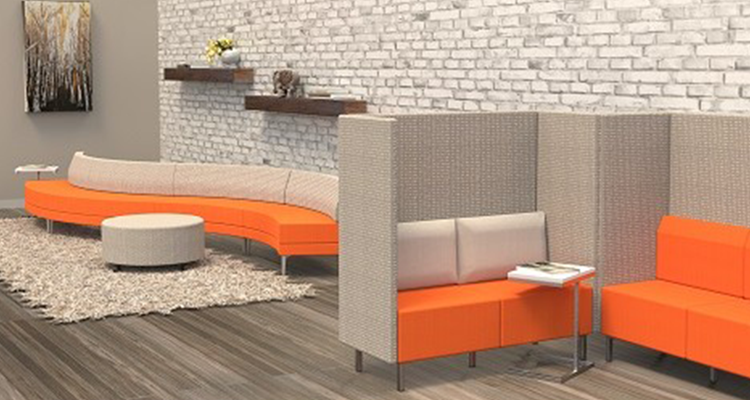 Within the realm of modularity, we noticed a wide array of mobile seating, reconfigurable lounge pieces, and versatile power strips. Perhaps the product that exemplified the idea of modularity was Safco's Atmosphere collection. The versatile lounge system was designed to spark creative conversation, while having the capabilities to quickly reconfigure with secure, linking technology.
Acoustics
We attended several panels that reinforced our efforts to achieve acoustic privacy within corporate spaces. Large private offices have become landscapes of the past, because collaborative spaces have the power to unite, strengthen and grow teams. However, the opportunity for distraction increases as walls are removed.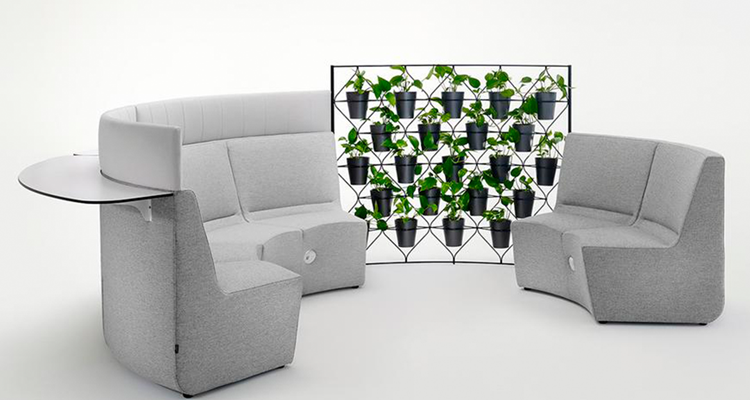 To overcome this obstacle, several manufactures brought forth acoustic solutions. Phone booth-like seating, high-back seating, and moveable desk top screens were at the forefront. One of the more creative designs we experienced was Darran's Bota collection. The high-back design creates acoustic barriers, while maintaining a sleek, aesthetic appeal.
Warmth
Perhaps the most evident trend of 2017 was the idea of warmth. Gone are the days of stark, cold office spaces. Combining cozy fabrics, trendy metallic accessories, and wood tones challenge traditional office designs. With the intentions of luring employees from their homes, many manufactures are attempting to "unoffice" the office.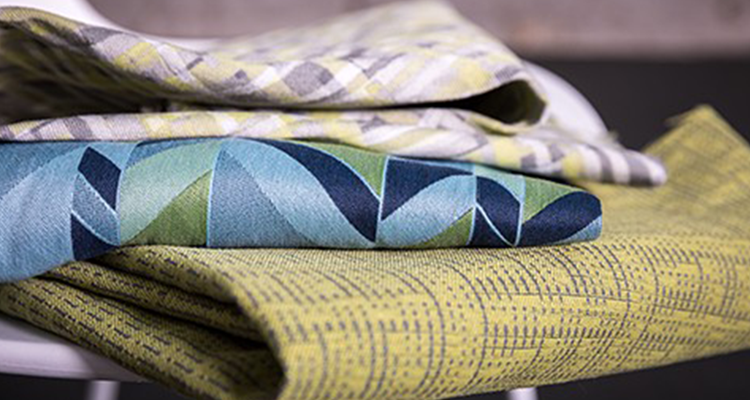 One of our favorite exhibitions was Architex's Remede Pure Nylon collection. Designed to humanize the workplace, Architex introduced multifunctional textiles that promote long-lasting durability and creativity within the workplace.