Every year, our team of workspace experts and designers attend NeoCon, an annual national conference featuring all the best in commercial office design. This gathering offers the unique opportunity to learn about the latest in workspace innovation. We're particularly passionate about attending the event every year to ensure we're continuously learning to meet our goal of helping you align your space with the mission of your organization. Below are just a few of the highlights from NeoCon 2018, predicting the next big moves headed to an office space near you.

The Rise of Resimercial: A commercial space designed with a residential focus in mind results in the very trendy "resimercial" design concepts. Picture this: living room furniture as a collaboration space complete with soft, oversized comfy couches. In fact, imagine a space where you didn't know that you were in a commercial office until someone told you. This is the resimercial concept in action; it's a trend that will continue to thrive as workspaces transform into functional spaces for both a company and its people.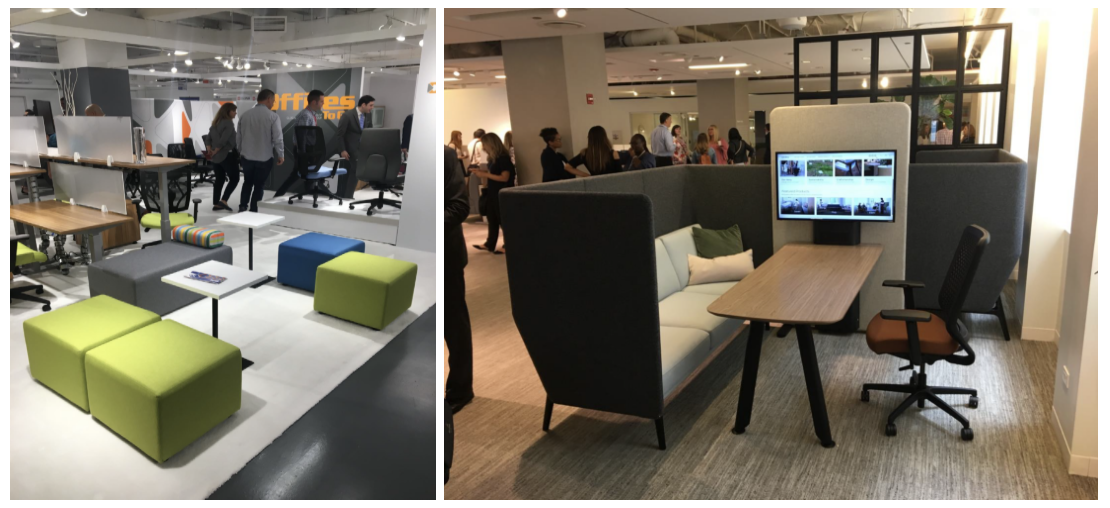 Collaboration is King: Gone are the days of trips to subpar coffee machines. Collaboration spaces were abundantly on display at NeoCon 2018, promoting the idea of collaboration anytime, anywhere. This idea comes alive with the concept of "collision spaces," allowing colleagues to quickly transition from casual conversation to serious ideation activities within seconds, thanks to the design of the furniture and the availability of coffee just a few steps away from a personal desk.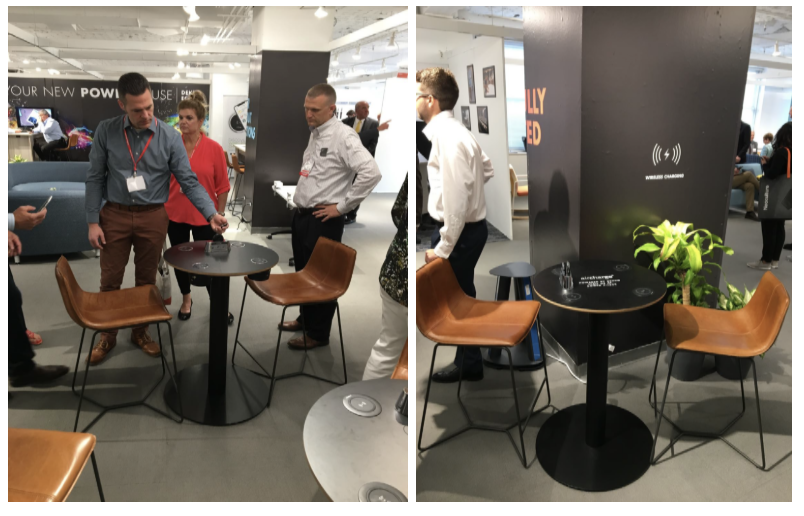 Touting Technology: As the rate of change influences technology, it is vital that our customers embrace this change to accomplish their mission on a daily basis: the furniture. Delivering power to mobile spaces – with moveable screens, wireless charging on table tops, easily accessible power outlets, and more. Lucky for you, we're already thinking ahead about the obsolescence of your current technology. Today's advancements, such as wireless chargers, have been embraced and will continue to evolve in the future. We help you focus today's purchase with an eye on the future!
At the end of the day, it is most important for your office to function as it prepares to transition seamlessly into the future. Contact us today to arrange a meeting to discuss how to update your workspace or prepare to scale for projected growth. Learn more by visiting www.apexfacility.com!