"What's next is what's here." Welcome to NeoCon, where more than 50,000 furniture experts gather to explore and experience the new horizons of the commercial office industry. Manufacturers come from all over the globe to present their newest designs, utilizing 1.4 million square feet of exhibition space in Chicago. We've distilled three days of jam-packed, non-stop furniture down to our four biggest takeaways:
FLEXIBLE SPACES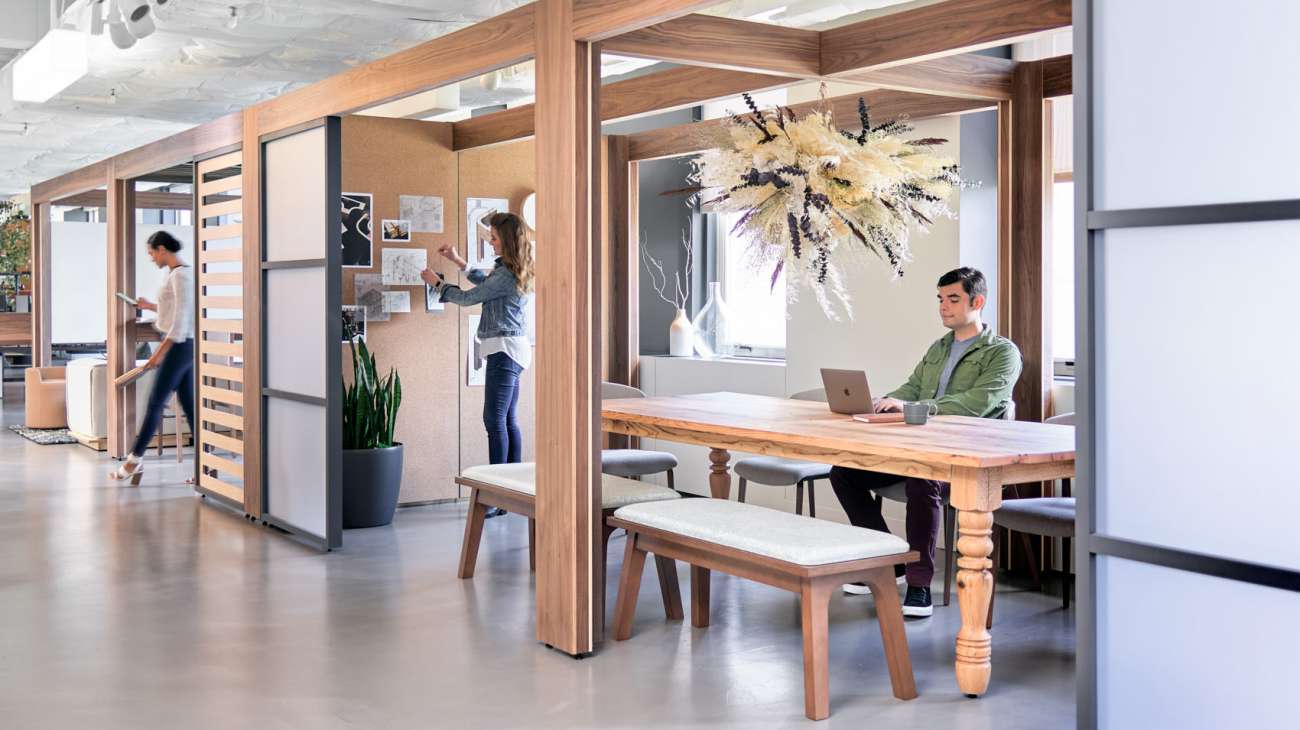 Photo featuring Obeya from OFS
As open floor plans become increasingly present in the workforce, they present a need for solutions to provide maximum flexibility and use. We were particularly impressed by the Obeya from OFS. Obeya is a post and beam system that allows for flexible configuration to break out open spaces. It is constructed of natural wood and creates a stunning aesthetic while still providing functionality and flexibility to the floorplan.
MERGING VERTICALS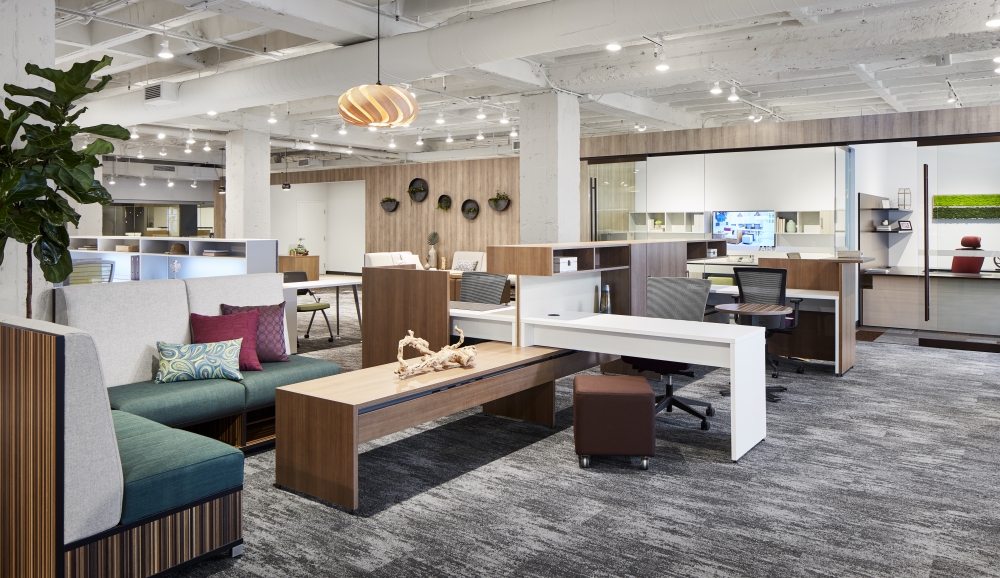 Photo featuring AIS Calibrate
With the rise of coworking spaces and the variance of individual preferred work modes, the commercial office furniture industry is seeing a blending of traditional vertical markets. Now verticals like education, healthcare, hospitality, and technology have seemingly merged as manufacturers are moving from specializing in one vertical to adopting numerous. For example, products that were once marketed solely to the hospitality sector now work nicely in a tech or education setting.
PHONE BOOTHS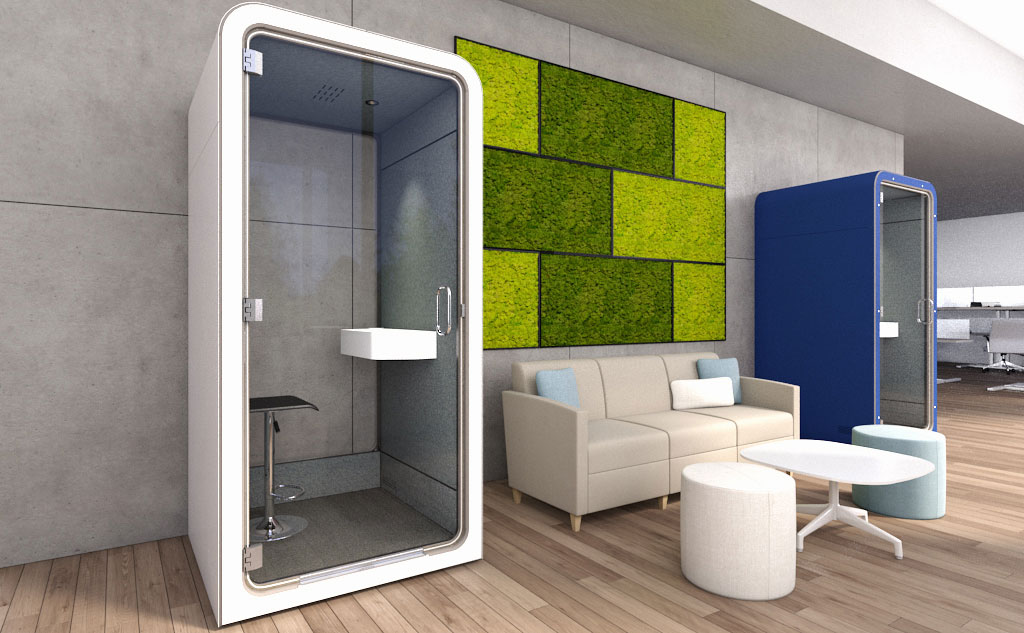 Photo featuring phone booth by Nevins
In the last few years, the number of manufacturers that sell phone booths has more than quadrupled! This has forced them to become quite competitive in price, making them far more affordable for consumers. These small break-out spaces provide flexibility and acoustical dampening solutions in an open plan. Great for both personal phone calls and small collaborations, these also come in a range of sizes with the largest models comfortably sitting up to 6 individuals.
BIOPHILIA IS HERE TO STAY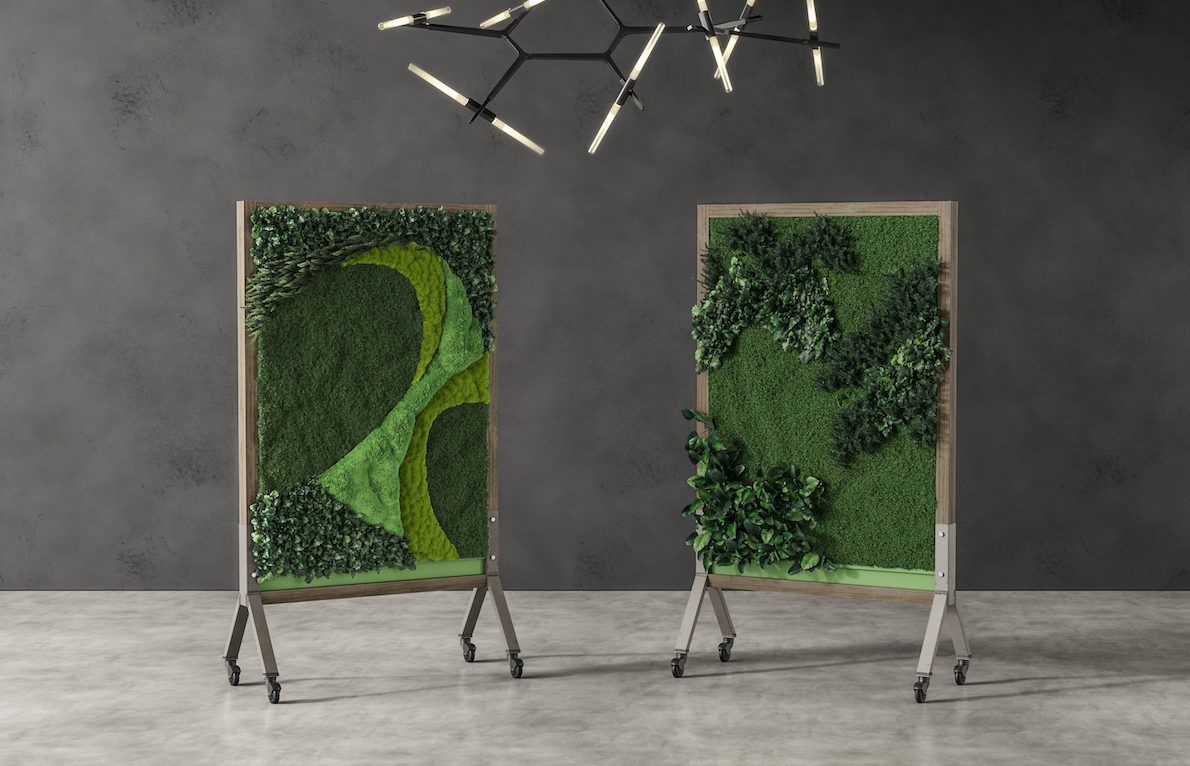 Photo featuring MIX Biophilic Panels by Claridge
The emergence of biophilia in the workplace is not surprising. It is widely known that greenery can increase happiness, reduce stress, and improve productivity. Therefore, it seems natural that the emergence of plant life in the workspace is not merely a trend, but here for good. From living walls to indoor trees, there are a plethora of manufacturers and products that bring simplicity and great aesthetic to plant life in the office.
SUSTAINABILITY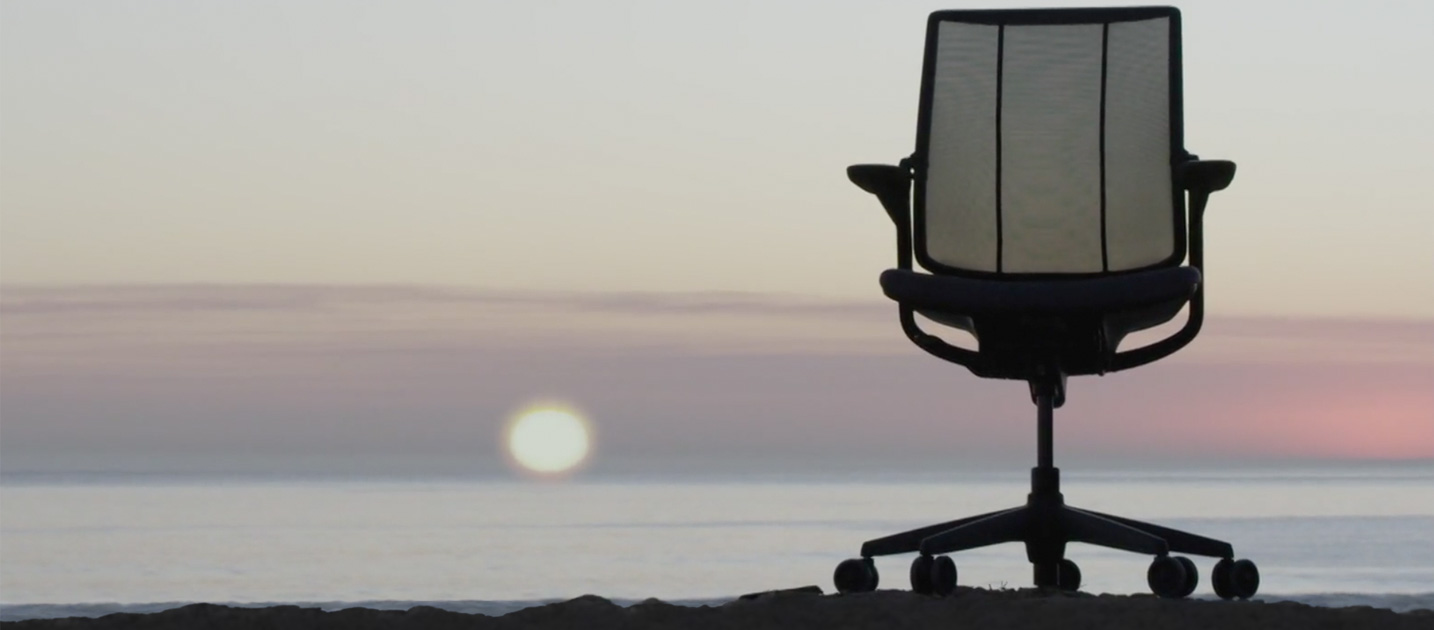 Photo featuring Smart Ocean by Humanscale (made of recovered fishing nets from the oceans)
From clean textiles to chairs made of recycled water bottles and fishing nets, we are so excited to see the emergence and growing presence of sustainable materials in the commercial furniture industry.
What are your favorite commercial furniture design trends of 2019? Let us know in the comments below!