The workplace should be a sanctuary dedicated to creativity, productivity and collaboration. However, cluttered spaces and bleak accessories can present an opportunity for distraction. Our team at Apex believes your workplace should reflect your efforts. Implementing high-functioning, ergonomic office accessories might be the dynamic change your space needs.
In the spirit of our own offices, here's a look at our five favorite office accessories.
1. Adjustable Monitor Arms

Tired of straining your eyes and neck to view your computer monitor? Set your monitor at an optimal distance, height and depth with Humanscale's M/Flex adjustable arm to maintain a healthy posture.
This ergonomic, versatile accessory will allow for easy screen-sharing and communication within the workplace.
2. Collaboration Boards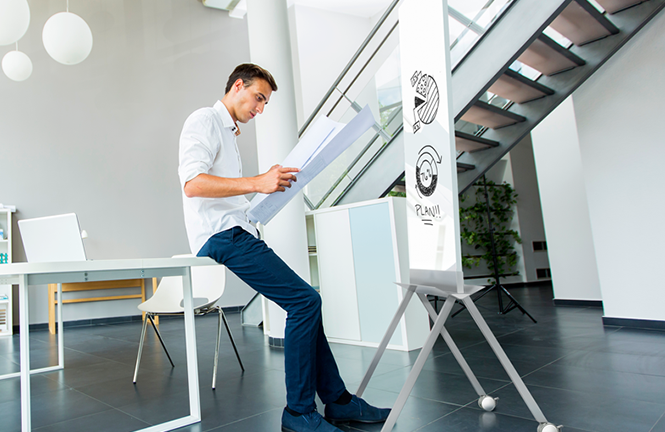 When it comes to communication, we believe collaboration boards are a must! Perfect for tight spaces, Ghent's Roam Mobile Whiteboards are designed with efficiency in mind. Roam's lightweight aluminum allows for agile movement and versatility, while maintaining a sleek appearance.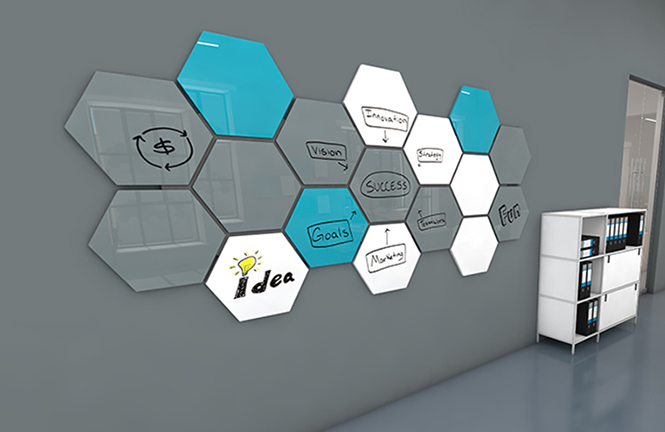 Looking for a nontraditional option? Ghent's LINK Hex whiteboard tiles maximize wall space and double as artwork within your workplace. Designed to increase productivity and collaboration, these magnetic tiles become centers for creative brainstorming.
3. Reinvented "Exercise Ball" Chair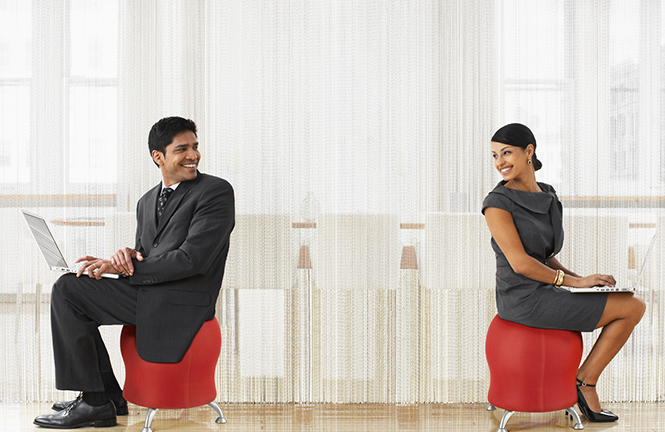 Our love for ergonomic products has led us to discover Safco's Zenergy Ball Chair. Zenergy replicates the movement of a traditional exercise ball to improve posture and balance throughout the work day. Designed with durability in mind, Zenergy is anti-burst with powder coated legs and stationary glides.
4. Branded Impact Walls
Positive first impressions are easy to achieve with an aesthetically pleasing entrance. 2/90's Dimensional Letter Signage allows you to select from a variety of sizes, fonts and materials to individualize your brand. Modern signage attracts and promotes business, so we suggest implementing flat-cut, metal letters to streamline your aesthetic.
5. Mobis I Task Chair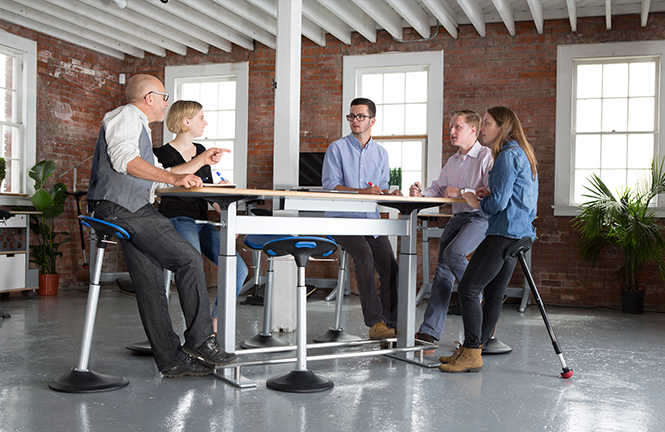 In our Seattle workspace studio, we've become fond of the Mobis I Seat by Focal Upright. We've found that the Mobis offers an ideal level of support for your body, aligning the spine and keeping major muscles engaged. With an adjustable base, the Mobis can be paired with any standing desk. We can't recommend this chair enough!
Have any favorite office accessories that we didn't mention? Leave your suggestions in the comment section below!