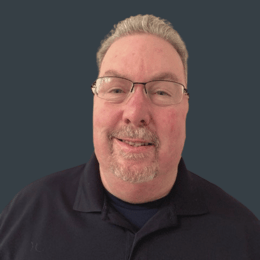 At Apex, we believe that our greatest strength is our people. We are proud of our talented and dedicated team who enact our core values to deliver the right workspace every day. In this employee spotlight, we caught up with Tracy Hoerner. A pivotal part of the Apex Team!
What is your favorite aspect of your role at Apex?
Building relationships with our customers and coming up with solutions when challenges present themselves.
What's the best piece of advice you've been given?
Don't ever let them see you sweat.
What would you tell prospective Apex candidates?
Apex is the company for you if you're looking for a workplace where you have a voice and people truly care about you.
What benefits do you bring your clients?
My experience and industry knowledge. When you've been doing this as long as I have, you don't come across many surprises. I like to think with my experience I always have a plan in place.
If you could do anything and know you would not fail, what would it be?
Travel into space
Tell us something about you that we otherwise wouldn't know?
When I want to relax I like to have a good glass of wine and listen to Jazz.
If you could choose anyone, who would you pick as your mentor?
Paul Allen, specifically because he was a humanitarian and forward thinker.
What makes Apex a great place to work? The people.
We all care about each other and will not hesitate to help each other out.
Which part of our company DNA speaks the most to you and why?
Agile. I enjoy both the challenge and satisfaction of being able to adjust to our client's changing needs.